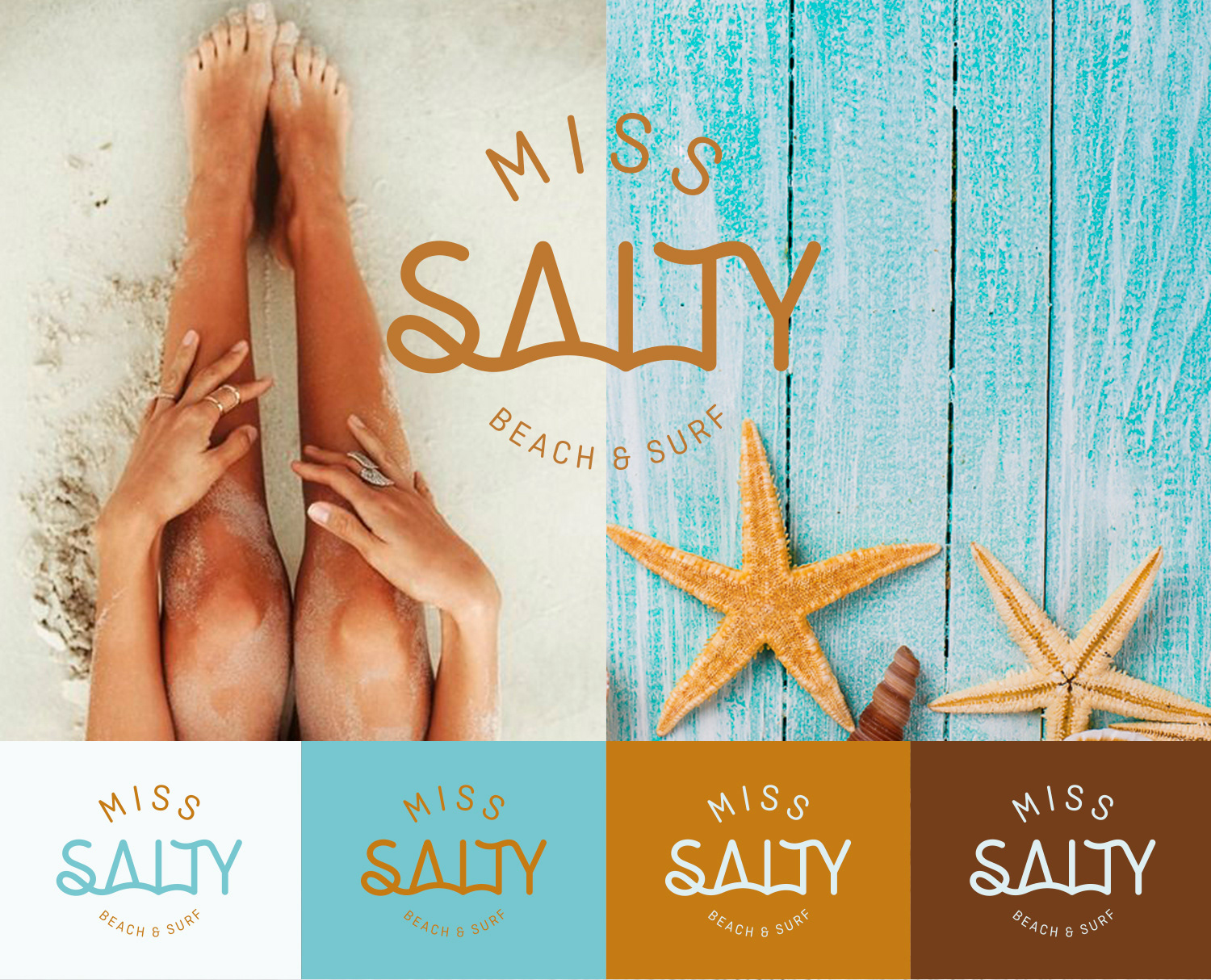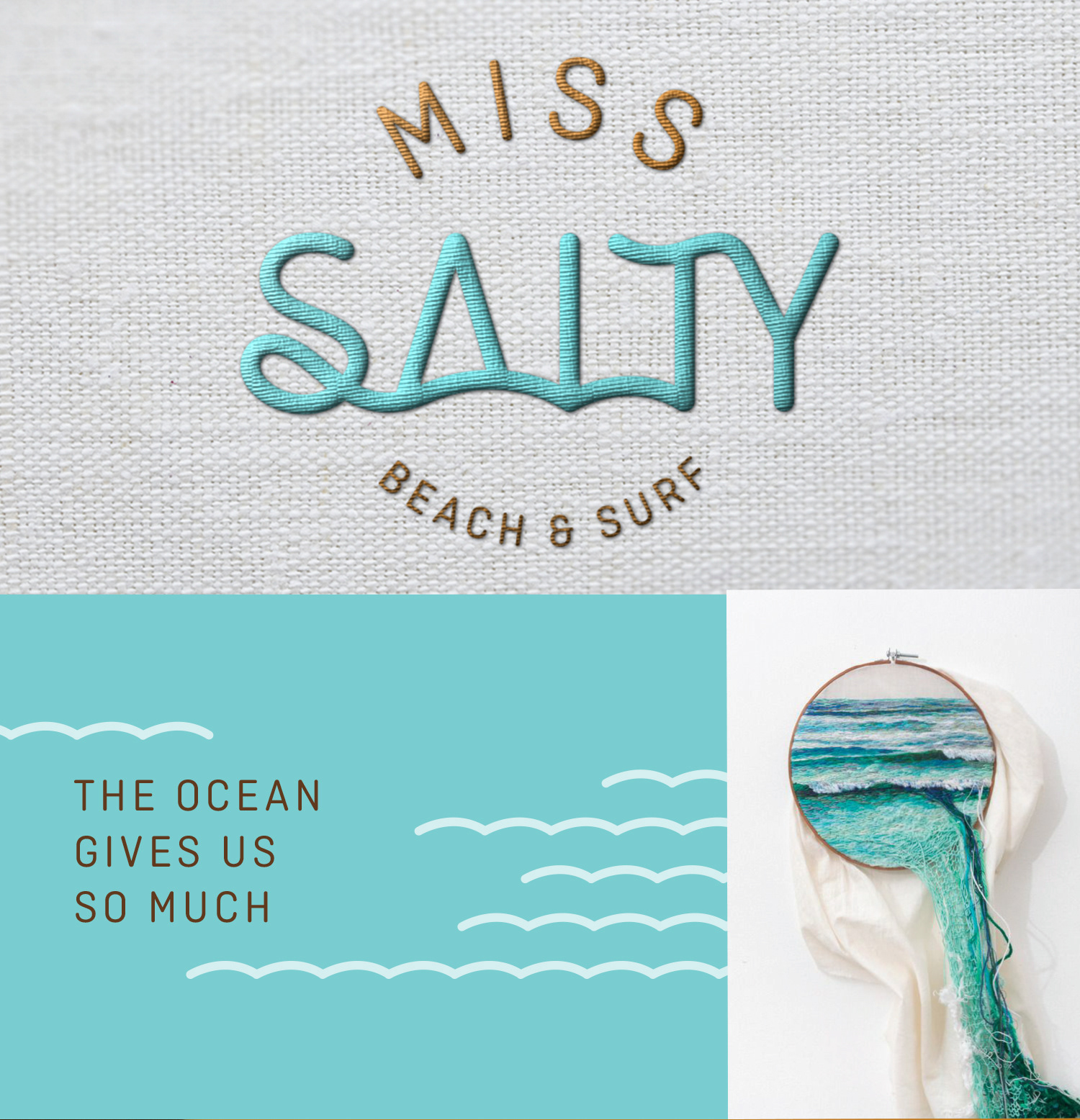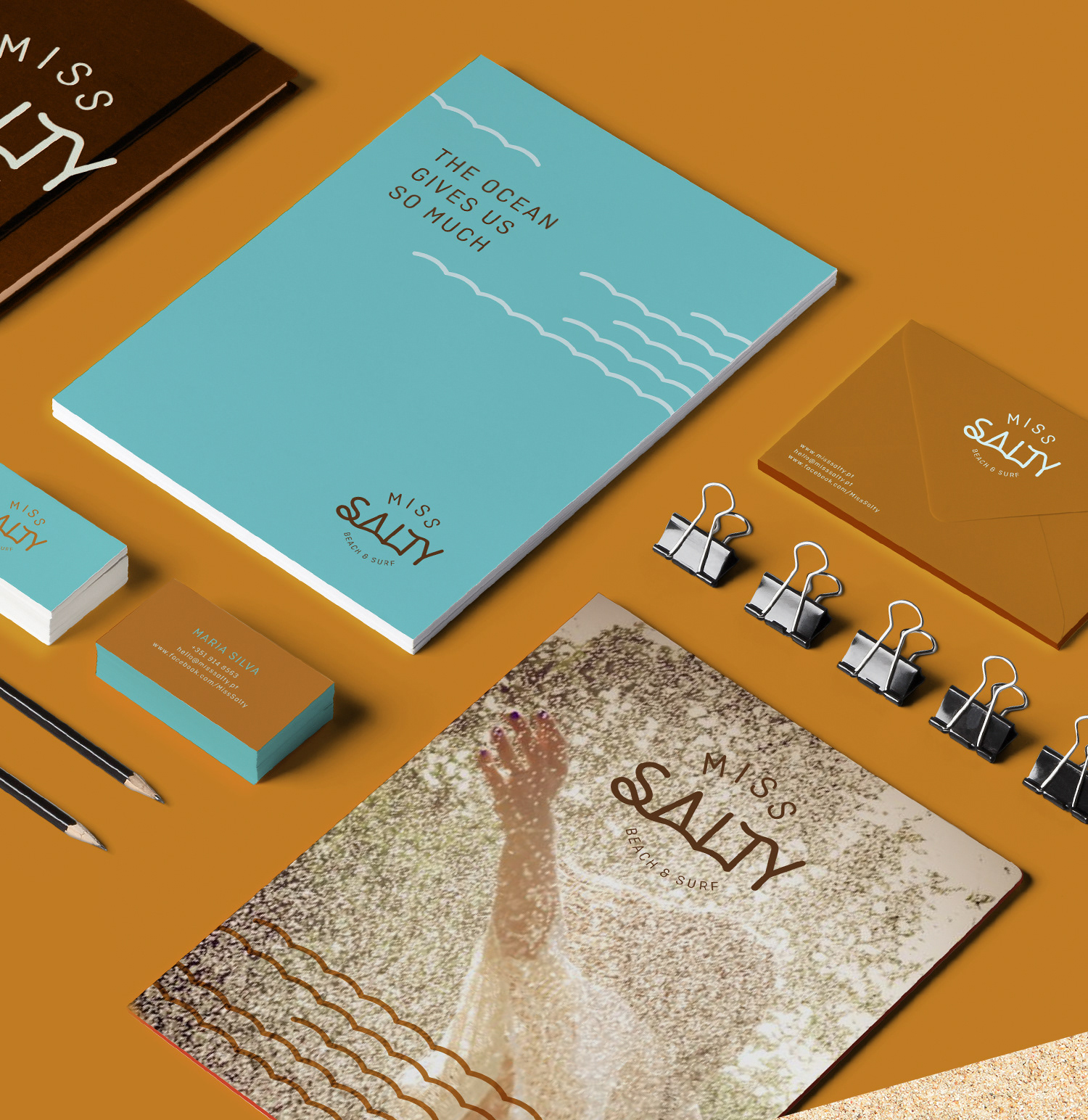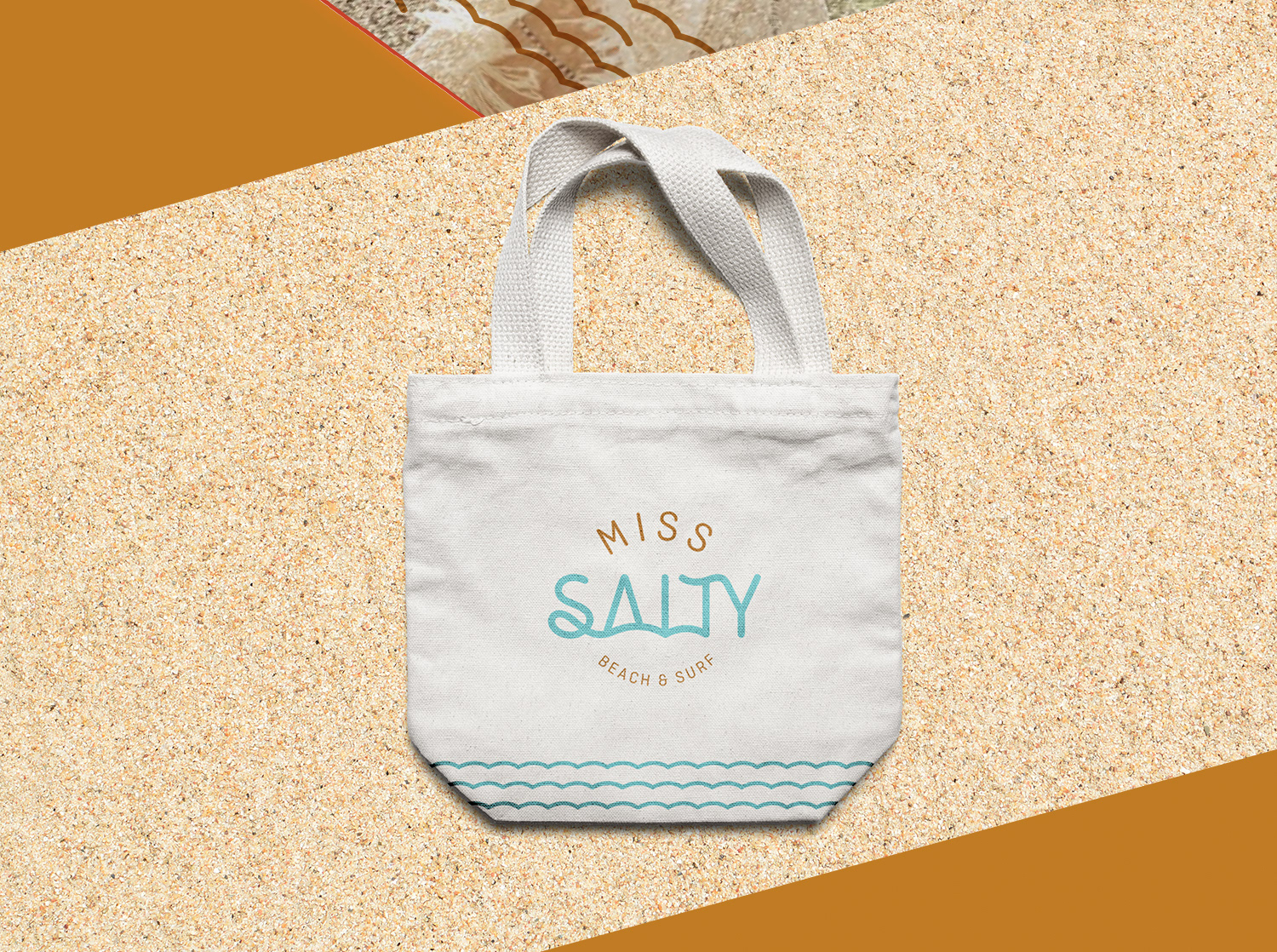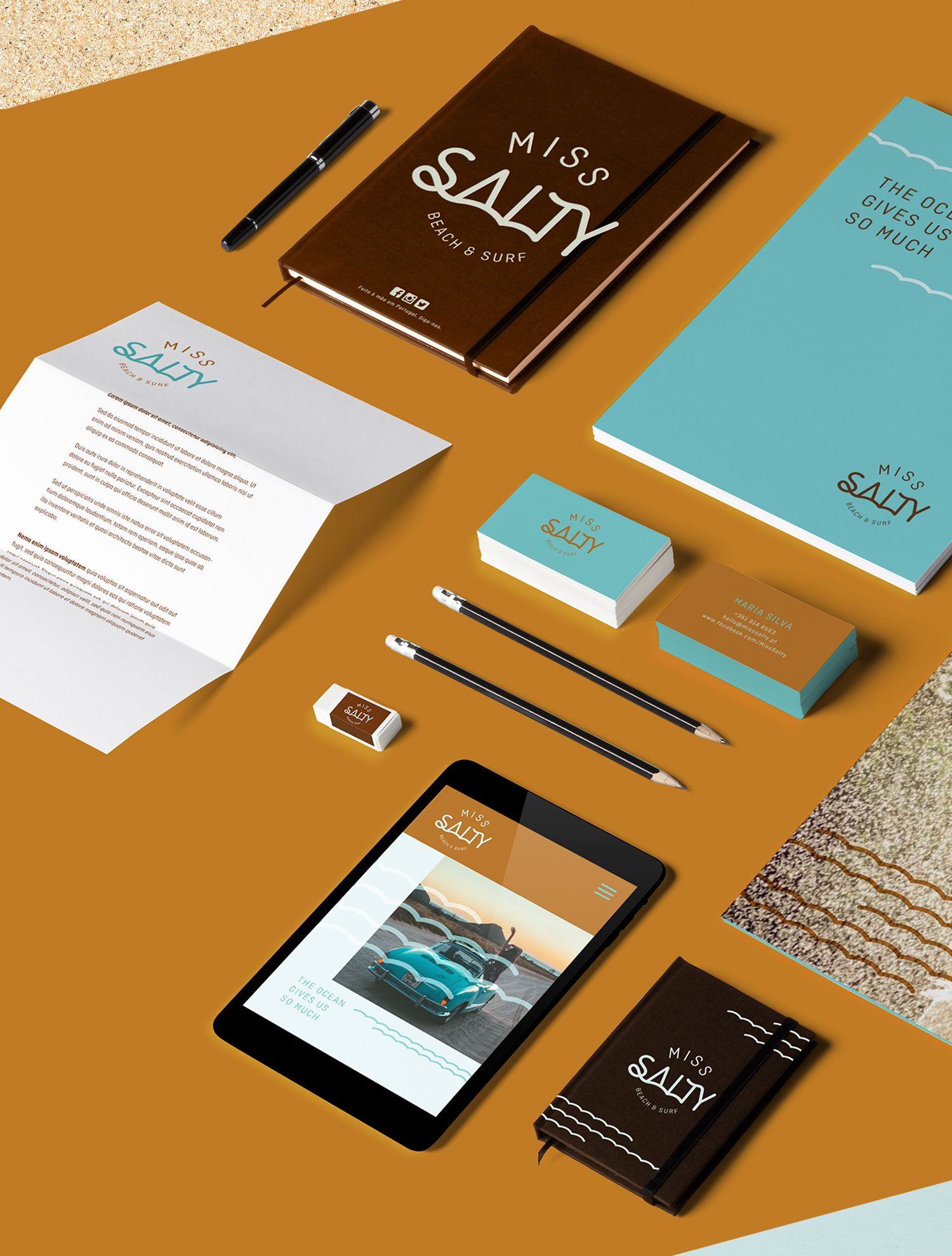 Miss Salty é uma surfista sem idade. Feminina sem ser frágil, esta é a miúda que pode ir para o mar com as amigas mas que não se importa de ir sozinha.
A sua paixão é o mar e lá, não precisa de ninguém.

Esta é a surfista de quem se fala. Sensual e atrevida, corajosa e destemida, Miss Salty é uma surfista imaginária que ganha vida em acessórios para as mulheres e miúdas quem fazem da praia o seu recreio e do surf a sua paixão.
Inspiramo-nos por isso nos 2 elementos primordiais para uma dia perfeito: por um lado o mar e o seu movimento onde descobrimos as ondas que embalam cada letra.

Por outro, o logotipo no seu todo em que percebemos o sol na sua área circular.
Neste desenho, as cores são as da terra e do mar, da areia e das ondas e todo o logotipo desta Miss Salty nos remete para um dia descontraído onde se alterna entre os pés na areia e as ondas maiores mas sempre na moda.
 
-------
Miss Salty is an ageless surfer. Feminine but far from being fragile, this is the girl who can go to sea with her friends but who does not care to go alone.
Her passion is the sea and there, she doesn't need anyone.
This is the surfer everyone's talking about. Sexy and daring, brave and fearless, Miss Salty is an imaginary surfer who comes to life in accessories for women and girls who make the beach their recreation and surf their passion.
We are inspired by the 2 elements that are essential for a perfect day: on one hand the sea and its movement where we discover the waves that cradle each letter.
On the other, the logo as a whole in which we perceive the sun in its circular area. The colours are those of earth and sea, sand and waves and all the logo of this Miss Salty sends us of for a relaxed day out where we go from our feet in the sand to the bigger waves but always with a trendy look.

 
Categoria | Category
Branding
Data | Date
2017